NCC Department
[ AIR WING NCC UNIT ]
J.D.C.Bytco English Medium High School Has NCC unit that is AIR WING UNIT belongs  No. 1 MAHARASHTRA AIR SQN NCC  ,Churchgate   Mumbai  20. From school MR.Muntode S. R. has been selected  as ANO ( Associate NCC  Officer ).
S/O   Muntode S. R. Completed his training that is Pre-Commission course at Chennai ( Tambaram ) in the year 2010. That Course duration 8 weeks in  the month of April & May.
As per every year Annual Training Camp   Organized by  No. 1 MAHARASHTRA AIR SQN NCC  Churchgate Mumbai  20.
Cadets   recruitment – 50 Cadets .Only 2nd Year Cadets are  allowed  for the ATC Camp.
Cadets Begged many prizes like Gold, Silver &   Bronze Medal .
In the year 2017-18 S/O   Muntode  Sir  has been attended  Refresher Course at  Chennai ( Tambaram ) For 4 weeks  successfully completed .
2018-19 Three Cadets   participated 1,2,& 3 RDC ( PRE) Camp Organized by NO.1 MAH.  BNN.MUMBAI .at Trimbak Vidya Mandir , Nasik .
1) F/C Gaurav Ravindra  More
2)F/C  Ashish Nandu Aher
3)  Kaustubh Salave
F/C .Gaurav Ravindra More , He is selected for   IGC  ( Inter Group Competition ) , at Pune . He will be Selected for RDC ( Republic  Day Camp. ) at Delhi . for 1st Jan. 2019 to 28thjan. 2019 .hope so .
NCC AIR BOYS WING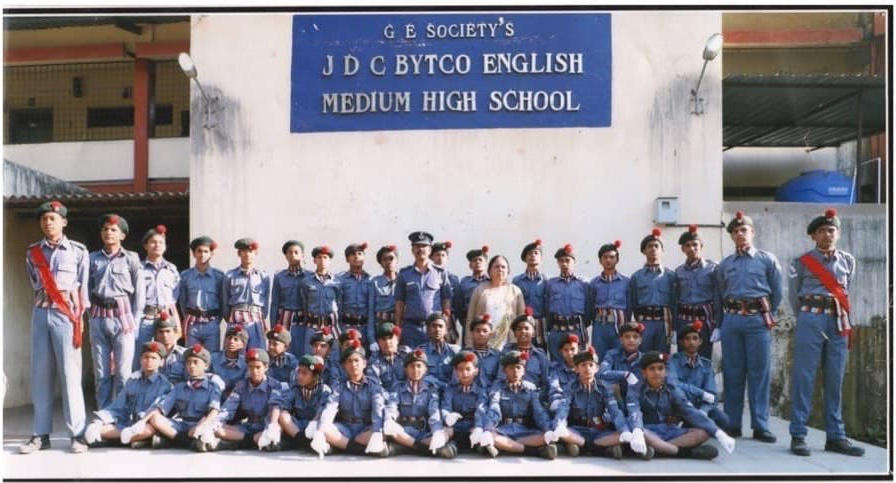 50 NCC Cadets  ,Prin.Dongare S. D.  & S/O  Muntodesir.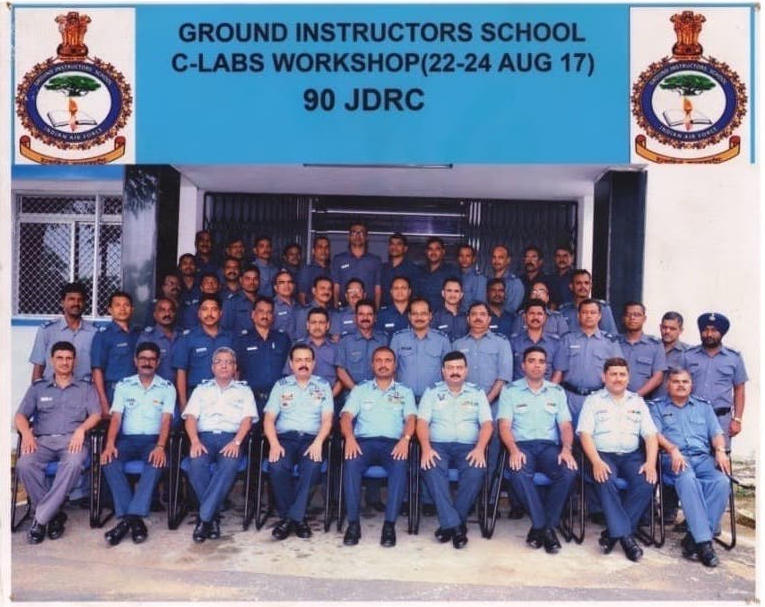 In this click S/O Muntode S. R. Completed  Refresher  Course  along with Air Force Officers at Tambaram  ( Chennai) .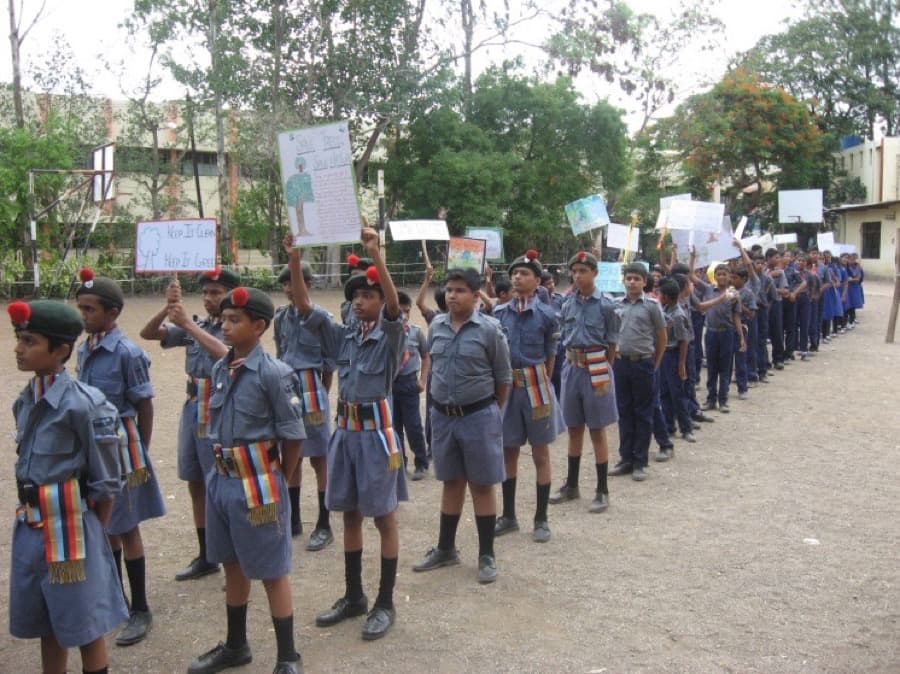 Participation of NCC Cadets  AND HARIT SENA in Social Services:
International yoga day
SwachtaAbhiyan
Tree Plantation
NCC Day Celebration