J.D.C. Bytco English Medium High School is the only aided English Medium High School. Which is ISO 9001-2015 certified at Nashik Road area. The school bears the students from all categories such as caste, race & religion with varying economical status. Our school has NCC, Air Wing Unit. Our students take part in various sports activities have presented the District, Divisional & State National level. They also take part in NTS,MTS, Scholarship, Elementary and intermediate Exams. Our school has A.V. Room, Computer Lab with Internet facilities, Science Lab. Every year we have Annual Social Gathering, Sports and Exhibition which is great attraction for students.
We have cultural committee which conducts various competition and cultural programme. We have three houses viz. Red, Blue, Yellow. As per the houses various competition are held.
History
The J.D.C. Bytco English Medium High School was established on 4th March 1969.With one division each of 5th $ 8th std. and merely sixty students ,Today it has grown into a well known school with three division of 5th& 6th  two division of 8th,9th& 10th and the strength bearing a thousand.The J.D.C. Bytco English Medium High School was established on 4th March 1969.It is completing 50 yrs in 2018-19.Therefore,We are going to have "Golden Jubilee" celebration during the year 18-19.
School Donor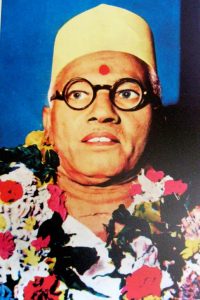 PUJYA SHRI JAIRAMBHAI DAYABHAI CHAUHAN –BYTCO
Shree Jairambhai Dayabhai Chauhan Bytco better known by name J.D.C. Bytco ( 1885-1978)was a railway and civil contractor, industrialist and philanthropist based at Nashik.
A main square of  Nashik is known by name of  Bytco Point, after him. In later years of his life, he gave away much of his wealth in to charities. In year 1971, he founded the Muktidham temple complex at Nashik Road . Which has a replica of  twelve Jyotirlingas .Temple of Krishna and other deties within its temple complex and is one of the major tourist attractions of the  town. He took personal interest in building of Muktidham temple and also employed the services of a noted painter Raghubir Mulgankar for beautification of temple complex.
He also donated money to start JDC BYTCO ENGLISH MEDIUM HIGH SCHOOL AT NASHIK ROAD
Shree Jairambhai High School, D. D. Bytco High Secondary School, Smt. R. J, Chauhan Gairls High School, J. D. Bytco Commerce & Science College &J. D. C. Bytco Institute of Management & Higher Studies in Nashik, He also donated money to start a Hospital which is located in Nashik Road Near Muktidham tempal .During his lifetime he had founded the Jairambhai Dayabhai Chauhan (Bytco) Charitable Trust, through which he carried on his charitable activities ,The trust still continues to donate monies for charitable works, scholarship and research works.